Forklift stability is a key concept to master since stability contributes to the safety of forklifts by a great margin. If a forklift is not stable the result is usually a tip over, loss of control of the forklift, collisions or falling load all of which can lead to fatal accidents.
A forklift's stability is usually determined by the Forklift Stability Triangle. You can establish this triangle by drawing a line from the pivot point of the rear axle and the two front tires. Now, confined within this triangle is the center of gravity which is centrally placed when the forklift is unloaded. (The forklift stability triangle is the one shown in red in the diagram)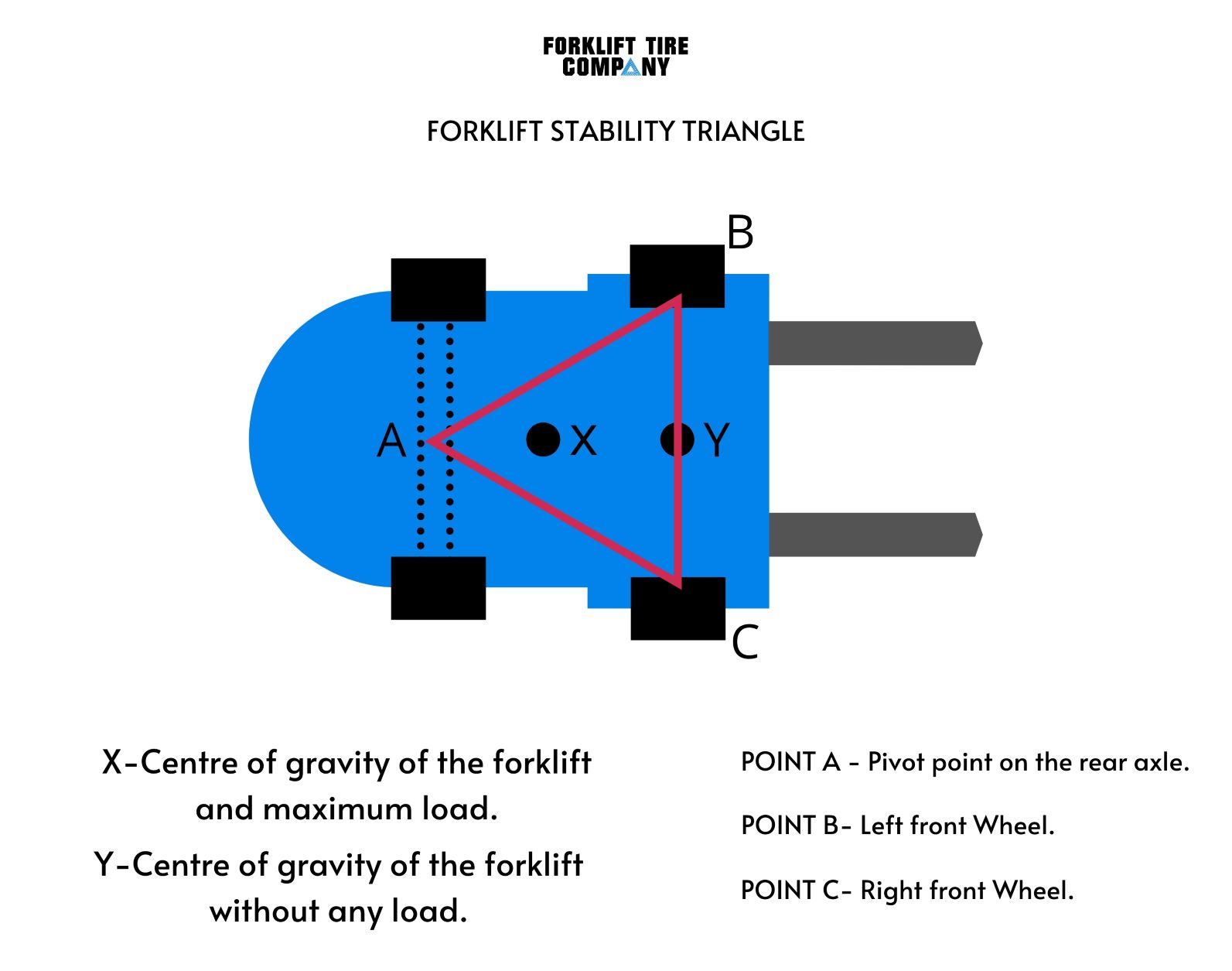 However, once you load the forklift to its maximum weight capacity, the center of gravity shifts forward and is now the combined center of gravity of the forklift and the load. When the forklift is loaded to its maximum capacity, the center of gravity shifts to the front wheel of the forklift for maximum balancing. A forklift becomes unstable once the center of gravity shifts out of the forklift stability triangle.
Five things that can cause the forklift to lose its stability;
Overloading the forklift.
Speeding and braking suddenly.
Making a turn on a ramp.
Unbalanced Loads.
Travelling with a raised load
Forklift Tire Company is one of the largest suppliers of forklift tires in the USA. We are happy to help you find the right tires for your forklift truck. Visit our online store and buy forklift tires at great discounts! You can also email us at sales@forklifttire.com, our customer service team is ready to assist you.