Replacement forklift parts are usually readily available in the market. You can always choose between the OEM parts or the used forklift parts which are less costly. When getting replacement parts price should not be your driving factor as cheap parts can be of less quality and this will end up costing you in the future.
Getting the right replacement parts can be quite a task, however, you can simplify the process by asking yourself the following questions.
Are The Parts Compatible With My Forklift?
Even though forklifts are meant to perform the same functions they are not all built the same. Some parts might perform similar functions but are structurally different.
Fitting incompatible parts to your forklift will lead to malfunctioning of the forklift which can either destroy it or expose you to fatal accidents.
Therefore, when you go out to purchase forklift parts ensure that the part you are looking for matches that which you are trying to replace.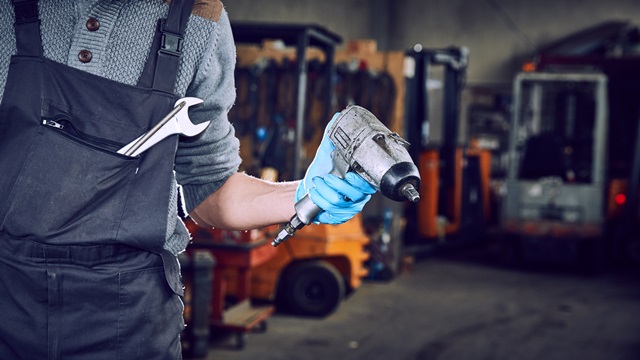 If Used, Are They Older Than Seven Years?
You should also be keen on the age of the forklift parts you intend to buy especially if they are used parts. As a rule of thumb, it is not advisable to fit your forklifts with used replacements parts that are older than seven years.
Such forklift parts have outlived their useful life and so they get damaged easily since they are more vulnerable to wear and tear. Using them on your forklift can lead to fatal accidents in the warehouse.
Is Your Supplier a Professional Dealer?
When you are purchasing used forklift parts you should also ensure you acquire the parts from a professional dealer.
One of the benefits of professional dealers is that they are in a better position to offer you proper guidance towards getting the right forklift part. The service they offer you is more credible.
In most cases, they are also a trusted source for forklift replacement parts which guarantees the reliability of the parts you purchase from them.
Therefore when you go out to buy replacement forklift parts always ensure that they are compatible with your forklift. In case you are going for the used variety establish that they are not older than seven years. Lastly, whether you are purchasing OEM part or the used parts always ensure you are dealing with a professional dealer.
Forklift Tire Company is one of the largest suppliers of forklift tires in the USA. We are happy to help you find the right tires for your forklift truck. Visit our online store here for great discounts or email us at sales@forklifttire.com, our customer service team is ready to assist you.