Five Things You Can Do To Ensure Your Fork Lift Tires Last Longer.
Industrial equipment like forklifts and their parts are quite delicate and costly and therefore will need premium care if you are to get maximum benefit from them. One such part is the forklift tire which is one of the most vital parts of the forklift. So what can you do to ensure they last longer?
Regular checking And Correcting the Tire Air Pressure
Forklift tires come with a recommended air pressure by which they can perform optimally although this differs from tire to tire. However, continuous use of the tires or increase in external temperatures normally results in temperature build-up in the tires which in turn makes their air pressure to increase drastically beyond what is acceptable. When this goes on uncorrected the crown of the tire is subjected to a lot of stress which makes it wear off at a much rapid rate. Therefore, always check the tire's air pressure frequently to ensure it is not lower than 20% of the recommended levels or over-inflated.
Adopt Good Forklift Driving Habits
Something else that will ensure your tires last longer is adopting best practices when it comes to driving your forklift during your operations. Nothing wears out the crown of a forklift tire than driving habits like spinning or sudden braking which they are not designed for. One good way of preventing this is using mature certified operators who over time have been trained on proper handling of forklifts. For some businesses taking them through in house training guided by a company policy can also go a long way in ensuring that the forklifts are handled properly.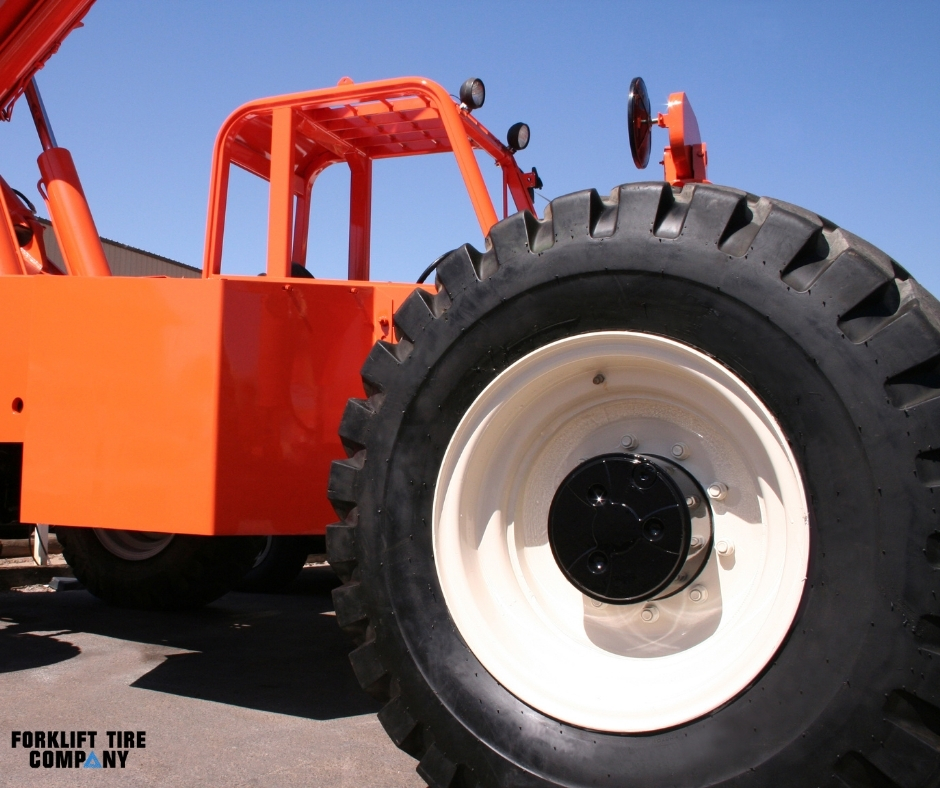 Choose the Right Tire for Your Application
Forklift tires don't come cheap and so you should make every effort to ensure you derive maximum value from them before you can replace them. The best way of doing this is simply choosing the right tire for the right job. For instance, pneumatic tires are ideal for outdoor work and so if you want a tire that will last in that environment go for them. On the other hand, polyurethane forklift tires are ideal for indoor use on smooth floors where they offer much better traction and low resistance for smooth operations.
Regular Maintenance of the Tires
The health of your forklift tires greatly depends on how your maintenance regimen is set up. When it comes to maintenance of the tires the frequency should be regular so that you are able to identify possible damage to your tires and taking care of any source of the damage. Over time, this will ensure that you have lower tire replacement costs and you do not experience any work downtime because of damage to your tires that could have been prevented much earlier.
Buy From a High-Quality Forklift Tire Supplier.
Another important factor to consider is that when it comes to purchasing forklift tires the quality your settle on is important. It is a no brainer that if you want something with a longer life you should go for the best quality available. Cheap products will always work against you as they wear off quickly and so will demand frequent replacements which are costly. Unnoticeable damage can also put your entire workforce and business in danger. You can never go wrong with quality tires.
Therefore if you want your tires to last longer just follow these tips and you will do just fine. That is Perform regular checkups on the tires, employ certified personnel, pick the best tire for specific tasks you are working on and always purchase high-quality forklift tires.
Forklift Tire Company is one of the largest suppliers of forklift tires in the USA. We are happy to help you find the right tires for your forklift truck. Visit our online store and buy forklift tires at great discounts! You can also email us at sales@forklifttire.com, our customer service team is ready to assist you.